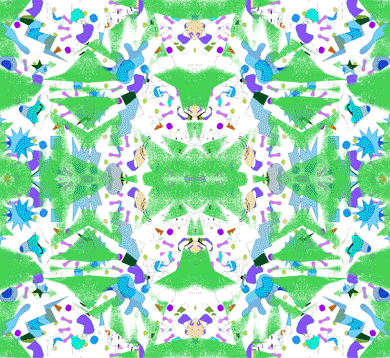 This Postmodernism at the V&A print are especially co-designed by Alice Joubert, Melanie Bowles, Maria Genco and Emma Neuberg, members of
The People's Print
first co-design social textiles group, the Born To Be Wild Group (affiliated with the V&A) and experimenters in the future meaning, role and cultural identity of textile design and print!
The future looks bright for digital print and social textiles!
I look forward to sharing projects, works and knowledge with you all in 2012.
Happy Christmas and prosperous and creative New Year from
The Peoples Print
!